Description
Precautions Before Use:
1. Choose a premium-quality angle grinder, preferably with a handle, do not remove the protective cover
2. Keep your hands tight when you are working, don't distract yourself, be sure to turn off the power when you stop working.
3. When starting to use, polish a little less material, otherwise it will rebound easily. 4. Fix the polished wood and protect yourself (such as gloves and goggles)
Specifications: 
Compatible with: For 16mm Aperture Angle Grinder 
Material:Tungsten steel alloy 
Uses: sanding the plane, grinding the arc 
Scope of application: Timber Digging, Timber Leveling, ect. 
Inner diameter: 16mm 
Outer diameter: 90mm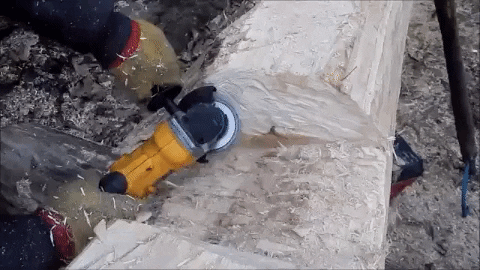 This powerful

 

6 Teeth Wood Carving Disc

 

is designed to mount on a standard electric angle grinder and provide rapid material removal to save your time and effort, meet your various needs.
Comfortable, effortless operation, the
6 Teeth Wood Carving Disc
 allowing you to easily and quickly remove a variety of materials.  
Features:
 Made of fine quality alloy, high hardness, wear resistance, easy to install and use.
Six-tooth gives a smooth and controllable grinding and polishing action to maximize the grinding performance.
Can be used for woodworking, wood carving, root carving, polishing tea trays and coffee tables, etc.
Compatible with 16mm aperture angle grinder.
Easy to use and operate, allowing the removal of small or large amounts of material.
Note: Wear protective gears while operating an angle grinder with the disc
Package Includes: 1 x 6 Teeth Wood Carving Disc